Description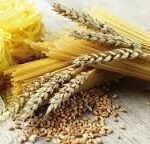 Delivey /Consegna Ex-Work
Italian Pasta of excellent quality for the most demanding palates. Produced with the traditional Italian method, from manufacturer with about 100 years of experience. Please note that, if the buyer wants, is allowed the visit at the contract signature, the factory. Pasta italiana di eccellente qualità per i palati più esigenti. Prodotta con il più tradizionale metodo italiano, da produttore concirca 100 anni di esperienza. E' ammessa la visita alla firma del contratto del pastifico produttore.
Italian Pasta, 100 %  durum wheat/semola di grano duro: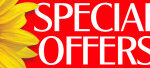 € 0,80 kg (minimum 3 containers month)
Other quantities:
from 1 container 40' month/mese, price/prezzo  € 0,81/kg.
(100% made in Italy Certified – Usd organic certification – Mediterranean Institute of Certification – AMAB biological guarantee – Certification of organic agriculture – RINA certification – Certification of agroquality – BRC certification – IFS (International Food Standard) Certification – Guaranteed quality of the Marche region – TUV certification)
Specifications list/Specifiche Here/Qui
Contract directly issued with the producer /Contratto diretto con il pastifico
Note: The images of this web page, are only for advertising and not reflect the actual product/Le immagini di questa pagina web, sono pubblicate solo a titolo pubblicitario e potrebbero non corrispondere al prodotto reale.
More info on Pasta manufacturing process ? See the video below
Guarda il video sul processo di produzione: