Description
Mascherine Chirurgiche 3 veli
Surgical Masks 3 Ply
Descrizione del prodotto: Maschera monouso per lobo dell'orecchio con 3 strati. Ponte nasale incorporato. Senza latex. BFE ≥ 99% – PFE 0.1µ≥ 99% – ∆P≤2.9 mmH2O / cm2 – Resistente ai fluidi P≥160mmHg.
Certificazioni: CE, ISO, FDA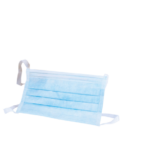 Product description: Disposable earloop face mask with 3 layers.
Built-in nose bridge. Latex free. BFE ≥ 99% – PFE 0.1µ≥ 99% – ∆P≤2.9 mmH2O/cm2 – Fluid Resistant P≥160mmHg.
Certifications: CE, ISO, FDA
____________________
Siamo Rappresentanti di due produttori di mascherine ed altri presidi sanitari. Di uno di questi fornitori, siamo rappresentanti esclusivi per il territorio Italiano.
We are Representatives of two masks and other health devices manufacturers. Of one of these suppliers, we are exclusive representatives for the Italian territory.
I nostri fornitori possono anche distribuire: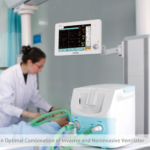 Respiratori non invasivi ed invasivi –Invasive and not invasive ventilator
Mascherine chirurgiche 3 strati – Surgeon Gown 3Ply
Mascherine FFP2 – FFP2 Masks
Guanti chirurgici – Medical Gloves
Camici Chirurgici – Surgeon Gown
Termometri Infrarosso (Not Contact) Infrared Thermometers
Gel disinfettante battericida – Bactericidal disinfectant gel
__________________________________
PRICES: Unfortunately because the market growing fluctuation, we are not in a position to communicate the price, here. Moreover, prices varie according to the quantities and the period. We will communicate time by time following the Buyer's request.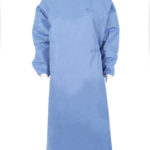 PREZZI: Purtroppo, a causa della fluttuazione dei mercati, non siamo nelle condizioni di comunicare i prezzi in questo sito web che, peraltro variano secondo le quantità ed il periodo. Comunicheremo di volta in volta, su richiesta del cliente.
Procedure and payment terms. Procedure e termini di pagamento.
Buyer issues LOI with bank's detail
Seller or Seller's Agent issues SCO
If the SCO is accepted, Seller issues Draft Contract or, as the case, pro-forma invoice
Buyer countersign and seals the Draft Contract  ar, as the case, pro-forma invoice and sends it via e-mail
Payment is issued according payments terms mentioned in received  Falma's Sco.
Download a LOI model/example to use for your convenience Here.
Scarica un modello di LOI  Qui 

La merce potrebbe  non essere temporaneamente disponibile a causa dell'eccezionale richiesta e della crisi pandemica mondiale. The goods may not be temporarily available due to the exceptional demand and the global pandemic crisis.
The images on this page,  may not exactly match the product sold and, are to be considered, used for advertising purposes only. Le immagini in questa pagina, possono non corrispondere esattamente al prodotto venduto e sono da considerarsi utilizzate al solo fine pubblicitario.
 

 Are you interested in "

How masks are made

" ? Watch the video below: